Una ko itong nakita kay
Senyor Iskwater
, and since tagged naman ako, gagawin ko na dahil interesting din kasi. Isa lang ang naaalala ko dito, ang pagpatol ko sa Bulletin Board surveys ng Friendster noon. lol
A. Attached or Single?
Attached. Not necessarily mean taken, right?
B. Bestfriends
Ahh yes, bestfriends. Aside from my "bestfriends", dog is a man's bestfriend sabi nila, so I had two.
C. Cake or Pie
I choose 3.1416. Not that pie na sikat here in Laguna but just an EGG PIE!
D. Day of Choice
The day today, Tuesday. ;)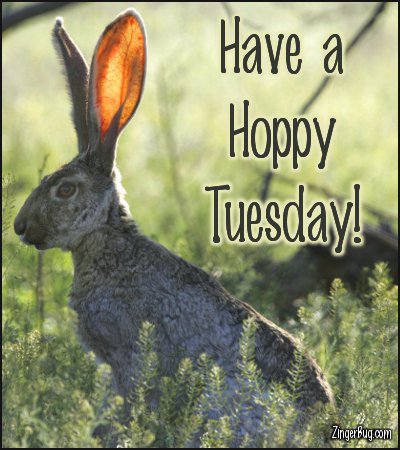 E. Essential Items
Money. Phone. PC/internet connection. Pen&paper.
F. Favorite Color
White and Blue.
G. Gummibears or Worms
Worms! Yung maasim na maasim! >.<
H. Hometown
Calamba, Laguna. Hometown of our National Hero. The resort capital of the Philippines!
I. Indulgence.
Sweets!
J. January or July
January. New Year celebration. Madami kasing pagkain at fireworks.
K. Kids
Dati ayaw ko sa mga kids. Ang iingay kasi, ang lilikot at ang kukulit. haha! But after the
First Event ng PBO
, I started to like kids, miss ko na nga sila e.
L. Life isn't complete without...
God. *spotlight* <insert singing angels here>
M. Marriage date.
Wala pa.
N. Number of brothers and sisters
I have one oldah brothah and one youngah sistah!
O. Orange or Apples
Apples. Most of the time, tinatanggal ko ang balat ng apple. :)
P. Phobias
I think I have this
trypophobia
? O arte lang? lol
Ayaw ko makarinig ng mga accident stories involving physical injuries and the likes. O.o kaya nagskip read ako ng slight sa
Worst Habit ni Fiel Kun
at damang dama ko ang
July Please Be Good to Me
ng celebrity blogger na si Ms. B!
Q. Quotes
"Humankind cannot gain anything without first giving something in return, to obtain, something of equivalent value must be lost."
"Change is the only permanent thing in this world"
R. Reason to smile
http://25.media.tumblr.com/tumblr_m75e5qH0A91qj2u1wo1_500.jpg
You! iiihhh :3
S. Season of Choice
Basta ayaw ko 'pag mainit!
T. Tag 5 People
You ulit! Ikaw na nagbabasa nito. Sana nga abot ng lima ang readers ko.
U. Unknown facts about me.
I am color vision impaired. I see things in monochromatic (lol jk).
V. Vegetable
Kangkong! Tapos sasamahan ng bagoong.
W. Worst habit
PROCRASTINATION
mamaya nalang!
X. Xray or UltraSound
Xray! Once pa lang ako nag pa X-ray at nag enjoy naman kami ni nurse. haha! At eto ang result! Taadaaa!
Y. Your favorite food
Fruit: Avocado
Drinks: Vanilla coffee/frappe, pineapple juice, lemonade
Main course: Seafoods and gulay na ginataan. At mga ulam na nakakamatay (kare-kare, tokwa't baboy, bopis, sisig etc na nakaka-high blood)
Sidedish: Potato Salad/Mashed Potato
Dessert: Cake, or should I say Icing? lol
Z. Zodiac Sign
The first astrological sign in the Zodiac, spanning the first 30 degrees of celestial longitude (0°≤ λ <30º), which area the Sun transits.
Ladies and gentlemen,
The ram, Aries (♈)!